Co-parenting is a crucial factor that determines your child's happiness. Every child wants to feel the care of their parents while they are growing up. They need a complete family filled with joy and love. It is the birthright they hold. Parents have the responsibility to take care of the emotional and physical well-being of the child.   
But relationship issues have become a common ordeal in today's world. Co-parenting after divorce becomes troublesome in most cases. Make sure your relationship issues do not affect your child's happiness. Mostly, children will be at the receiving end. It will adversely affect their emotional health and make them insecure. 
Divorce is a phase in life. If you cannot live together as partners, you can separate and lead a happy life. But never let your child feel abandoned and deprived. Co-parenting after divorce is not a difficult task. Proper guidance from your Knoxville divorce lawyers on co-parenting rights will help you raise your child even after divorce.
Some Crucial Guidelines for Co-Parenting 
Parenting seems to be normal. But there are so many intricate things you need to take care of especially if you are divorced and co-parenting. Balancing your issues and dealing with your child may seem to be difficult. But proper guidance and co-operation from the ex-partner will make things easy and smooth. Here are some basic guidelines for parents who are divorced and thinking of co-parenting.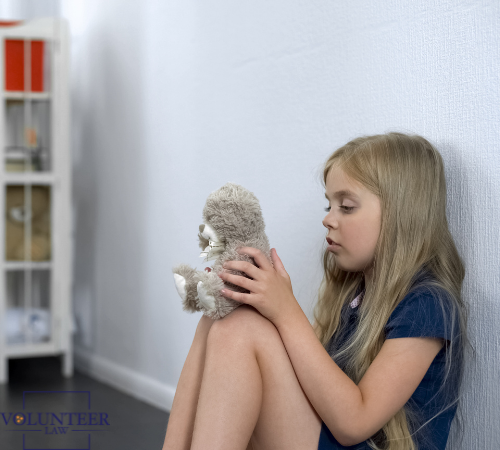 Maintain a cordial relationship with your co-parent
Respecting each other's decisions is the first and foremost thing you must learn while co-parenting. Mutual respect helps the child to imbibe good values. Discuss and plan your child's future together. Never take any decision alone that results in an argument. Slight negligence and lack of communication in co-parenting is a violation of parenting rights. Your anxiety, tensions, and issues with co-parent should never affect your children. 
Never Make Your Child A Messenger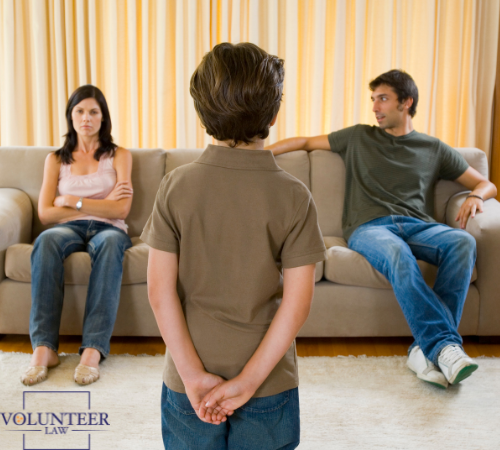 Mostly, the child becomes a messenger in co-parenting. The communication gap between parents always puts the child in the middle. It gives the child pressure and leads him to extreme tension and depression. So, always keep aside your relationship issues at bay when it comes to your child. Why should your child bear the brunt of your relationship issues? So, keep your child away from all these issues. 
Our expert divorce lawyers recommend maintaining effective communication with your ex-partner. You keep a shared calendar that will help you organize things. Never drag your personal issues while discussing your child's future, and never question each other on their personal life after separation. Show your child that you both are working together to make his/her life trouble-free. 
Never Blame ex-partner in front of Your Children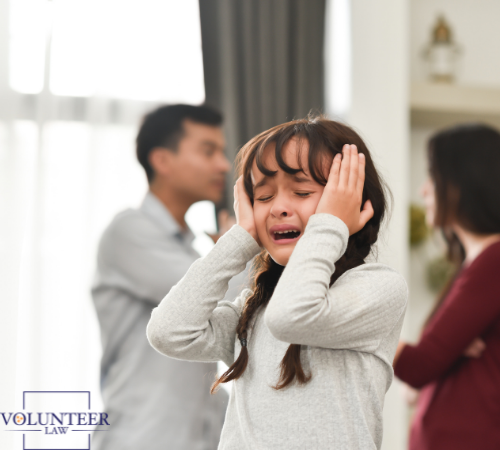 Whatever be the issues, never blame or talk bad about the other parent in front of the children. Keep your child away from such discussions and don't ask him/her to take sides or spy on the other. Children will get to know things better once they grow up, never try to inject wrong feelings out of emotion. Let your child enjoy the love and affection of parents during the growing age. 
Create a Parenting Plan 
Sit down and create a parenting plan. Clarify everything prior to avoiding further arguments. Decide how to divide responsibilities. It should include everything like how to celebrate birthdays and holidays, how to spend time with the child. Make sure you revise the plan when the child grows by focusing on their growing requirements. 
If parents belong to different ethnic groups, cultures, or religions, never go for an individual decision. Decide with your ex-partner and if possible, let the child imbibe good values from both cultures. 
Read here about what to know when you want to modify the parenting plan.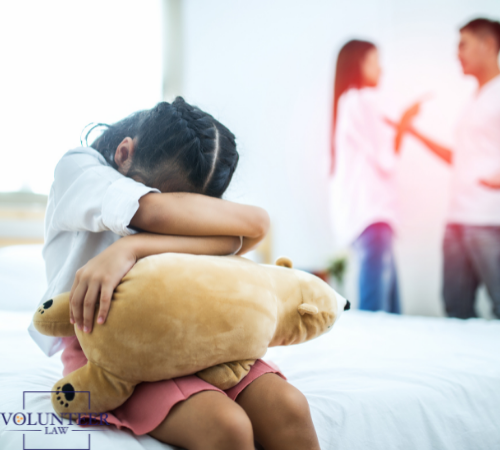 Your Child Should be Given Priority Over Everything
Whatever decision you take, make sure that your child is comfortable. Don't push your strategies or plans on the child. During co-parenting, parents always forget about the interests of children and make plans that are easy for their life. Every plan and decision should be taken by keeping the child's interest at the forefront.  
Also, one of the mistakes every parent commits in co-parenting is setting up rules. Keeping a calendar or dividing responsibilities work to avoid confusion and missing important days. But don't thrust it upon each other as a rule. Parenting is not a rule, neither is it a mechanical process. If you don't showcase your love through it, your child will never experience the love and warmth. 
Never Make Transition and Visits Burdensome   
Never make your child feel sick of frequent transitions. Encourage your child to spend time with co-parents, but frequent transitions sometimes make things mechanical. Ask your child's desire, where he/she likes to spend time and feel attached. You don't need to take a transition as a rule or obligation. Understand what your child needs and act accordingly.  
What to do If Your ex-partner is not Cooperative?
Co-operation is a crucial part of co-parenting. If your co-parent disagrees to co-operate, you can find other professional assistance or legal support from divorce lawyers to maturely deal with things rather than indulging in any arguments in front of the child. An efficient divorce lawyer will help solve the issues through law and order. 
On the other hand, if the situation is really bad with the other parent, then you can opt for parallel parenting, where the interaction between your ex-partner will be less. If nothing works between you both, it is better to consult a divorce attorney to move forward through court procedures. 
Reach Out To Knoxville Divorce Attorney's at Volunteer Law Firm to Solve Co-Parenting Issues
Knoxville divorce lawyers at Volunteer Lawfirm can help you find solutions to co-parenting issues. Do you have a toxic or uncooperative partner? Or do you need any legal advice on co-parenting? Whatever your problem, our professional team of divorce lawyers in Knoxville will accompany you in your entire journey to make your child's future brighter and save him/her from toxic relationship issues.