In 2019, 2.8 million people were reported to have suffered from injuries and illnesses. Does this statistic ring a bell? No.
Read along.  All of the 2.8 million people suffered some kind of injury or illness, at their workplace. 
What does this mean?
The extent and volume of occupational hazards are alarming. Given the rise in such fatal and non-fatal incidents, workers compensation law has been brought into place. This articulation emphasizes the importance of hiring a worker's compensation attorney. Rarely is this considered to be a priority. Remember that a work-related injury is much more than a period layoff. Its impact on the family shall be enduring. Likewise, it affects your family's financial situation like no other. Now, let us understand 
The 5 profound reasons why a workers compensation attorney is worth the investment.
Access to legal knowledge
Note that the worker's compensation law is pretty complicated. Without an attorney, the majority of your claims can be easily refuted by your firm. However, a workers compensation lawyer is a legal expert. He/she can interpret the complex legal clauses and ensure your rights are upheld, at all times.
With a lawyer, you need not worry about the jargon or the minuscule written terms and conditions.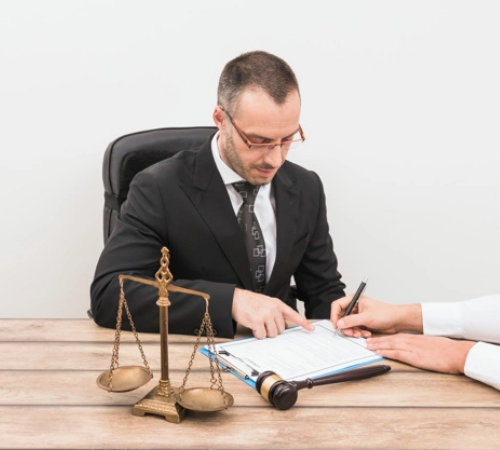 Experience in similar cases
Not all attorneys in Knoxville Tn can assist you during compensation claims. A workers compensation attorney, however, is a domain expert. This means he/she is well-versed with the relevant laws. Also, their past experiences with compensation claims, benefits, and settlements are invaluable.
During compensation claims, your employer and insurance company are bound to be on the opposite side. The reason for this is their vested interests. There are great chances of them misinforming or misleading you.
However, an attorney will guide you on the best practices, during the legal proceedings. Likewise, he/she will ensure every right of yours is protected.
Legal processes are tedious. Similarly, compensation claims are a lengthy process. They involve tons of paperwork. Other efforts like collecting medical proofs, negotiating the terms of the settlement, filing legal documents, etc. shall exhaust you. 
Again, a lawyer is well-versed with the protocols and paperwork. He/she will take care of all the background work required. 
Does this not reduce your headache?
Hastens the process of compensation claims
Employers love delays in these matters. With every day passing by, their grip on your settlement claims tightens. Their vast resources and the increasing red-tapism are bound to delay hearings and other legal processes. But, with a lawyer on your side, you save time. They ensure all the loopholes are fixed, during the compensation claim.
With this, there is no scope for intentional delay by the employers. Wait. Now, you know 5 credible reasons why hiring a workers compensation attorney is needed. But, do you know when to hire them? The day after the injury seems to be a fixed answer. Right? Yet, read along as we point out,
4 signs which call for the hiring of a lawyer.
Your employer or insurance company denies the claims
This is a common scenario, but one that often pops up as a surprise for workers. A simple statement like — "Your injury and its extent are not covered under the compensation scheme" can turn your life on its head. Insurance companies, in particular, are well-known for delaying and denying compensation claims.
If you suffer an injury on-site or on the job, reporting it to your employers is your first task. Further, your employer must report the incident and file a claim, representing you. Any deviation from this scenario needs to be considered as a red flag. And with the notice of any such gimmicks, an attorney would be your go-to solution.
When you are offered a settlement
If your employer or insurance company is offering a settlement, it should be treated as a concern. A call from the insurance company quoting a figure as settlement for the compensation claims is a major red flag.
Since you do not know how compensation claims and settlements are valued, it makes no sense to accept a figure quoted by the insurer. A workers compensation lawyer is a must, when hearing the terms of settlements, and also during negotiation.
When the injury causes partial or complete inability to work
Many times, an on the job injury may just render the worker useless. From certain motor limitations to total disability, the extent of injury might hamper your future. For these, a simple compensation for the injury on its face value is meaningless. Any disability is directly linked to reducing earning potential.
Henceforth, your employer and the insurance company will have to compensate for the disability too. An additional compensation covering a timeframe will have to be appealed for. This is an extreme legal situation and without a lawyer, the chances of compensation are almost nil.
Your employer retaliates after settlement
Compensation claims are also a sensitive legal issue. The reporting of injury, seeking settlements are steps that reduce the distinct impact of the injury on your life. However, what next?
Not many employers are sympathetic towards workers who filed for compensation claims and settlements. This furthers into possible retaliation by the employer. 
Verbal harassment, unfair treatment, demotion are all possibilities when you return to your workplace.
To combat these and ensure you are treated well, a lawyer is needed. He/she will contest these hostile practices legally. Also, attorneys in Knoxville Tn are empathetic enough to fight these practices with utmost commitment.
To avoid any predicament, hiring a worker's compensation attorney is ideal. No amount of effort and talks can replace the assistance provided by professional lawyers. They are proficient at workers' compensation law and its intricacies. Hiring one will save a lifetime's worth of guilt and suffering. Likewise, to save your time and efforts, here is a firm with the best attorneys in Knoxville Tn — Volunteer Law firm.