Family law and child custody is a sensitive and complex aspect in law that needs special attention as it can impact your child's life and future. When it comes to custody-related issues, even the court tries to deal with them in the best possible way to safeguard the interest of children. 
Many challenges can come your way while addressing a custody case. Hiring the best child custody attorney is crucial to make it comfortable for your child without affecting his/her psyche. Finding the best lawyers in Knoxville TN for child custody can simplify the challenges to help your child and family deal with the issue maturely and practically. 
Types of issues that arise during child custody disputes
In most child custody cases, parents fail to come to a mutual agreement on certain crucial factors. Here are some common challenges you need to tackle while appearing for a child custody case without making your child insecure about your decision: 
Relocation Issues in Child Custody Case
If one of the parents is planning to move out of the state, agreeing on long-distance parenting is necessary. If things are smooth between the parents and you both agree with the relocation, then things can be settled out of court with the help of a lawyer for child custody. 
But what if you both have a different take on the relocation. Things are going to be difficult. You both end up arguing with each other. In such cases, to deal with the moving out issue, it is wise to leave it up to the court.
Court analyses the factors that are causing one among you to move out of the state. The court looks into:
The reason for relocation

The benefits of moving out, if it raises the child's standard of living

Whether the child gets quality time with both parents
The court pronounces a decision only by considering the benefits and emotional stability of the child. But at the same time, you can raise co-parenting issues you may face after relocation through a child custody attorney. 
It is always better to raise your objections through a mediator or family law attorney. Direct involvement will worsen your relationship with your ex-partner, making things difficult for your child.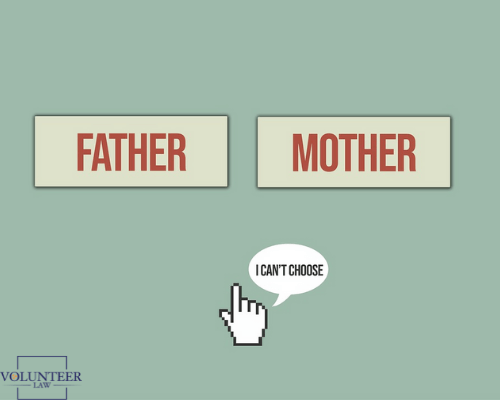 Visitation and Child Support Issues 
Visitation disruption is a common challenge faced by parents. Sometimes custodial parents fail to bring the child at the right time. If the custodial parent is breaching the visitation agreement, contact your family lawyer to discuss what you can do next. Try to settle it out of court with your lawyer by trying to communicate with your ex-partner. 
Both parents need to be flexible on grounds of co-parenting. If the co-parent fails in providing child support, the ex-partner may disrupt visiting the child, or else if there are disagreements or disputes, the co-parent may fail to follow the court order.      
Access to Information About the Child
A custodial parent is responsible for the physical health and taking care of other core decisions. But that doesn't mean that the co-parent is reluctant to gain any crucial information about the child's health, education, and other necessities. Co-parent has the right to access information about the child and play a significant role in upbringing the child through proper mediation.
The child has the right to get affection from both parents. Neither parent should restrict the child from loving and spending time with the other parent. Both parents should be flexible enough to prioritize the comfort of the child. 
Bad Mouthing Other Parent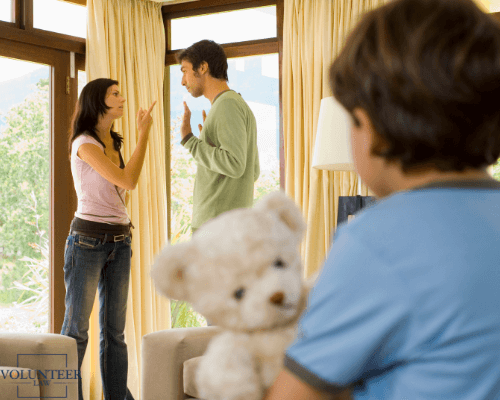 If parents have personal grudges and disagreements, it shouldn't be reflected in the child's life. In most cases, parents fight in front of the child and bad mouth each other creating confusion and aversion in the child. 
Personal grudges and relationship issues should not be used as a tool to fill your child's mind with hatred for other parents. This often happens in custody issues and split parenting. If you find it difficult to talk and find a solution. Get expert assistance from a family law attorney specializing in child custody.  
Electronic Communication Issues 
Communication issues are a common problem in a child custody case. If it is long-distance co-parenting, it becomes difficult for the other parent to catch up with the child's well-being and maintain a good relationship. If you have a distorted relationship with your ex-spouse, things may become difficult. He/she can avoid picking up calls and replying to your messages. 
Building clarity on communication and visitation is imperative for smooth and flexible co-parenting. If you have any objection or concern, you can seek the court's assistance instead of embarrassing your child and worsening the situation.  
Substance Issue in Child Custody Case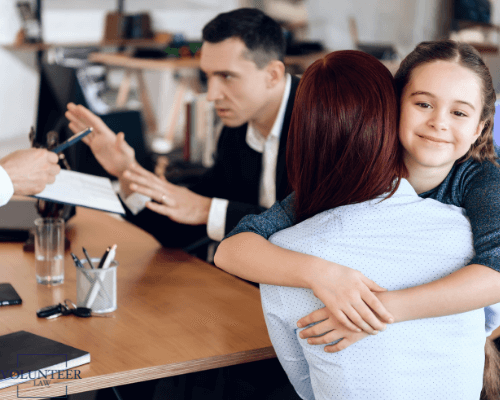 If one of the parents is a drug addict, the other parent has all the right to refrain the child from a toxic relationship. Drug or substance addiction can be raised in front of the court to get your child's custody to confirm his/her safety, health, and development. 
A parent should have a stable home environment to get custody of the child. Substance issue is a crucial factor that determines the child's custody. The court looks into the drug consumption history of the parent and family members to safeguard the child from probable domestic violence and child abuse.  
Hire the Best Child Custody Attorney to Solve Custody Issues and Challenges
Protecting the relationship with children after divorce or separation is a challenge for every parent. Helping your child grapple with the change and custody is necessary to comfort their anxiety and security. When it comes to child custody, it is always wise to hire a child support lawyer to help you solve the custody case without making it hard for your child to choose between parents.
Volunteer Law Firm is one of the best Attorneys in Knoxville TN and our child custody lawyers are experienced to deal with the emotional hardships of parents and children involved in the custody case. Whatever be the issue, we help you win the case without making your child suffer. We help you safeguard your relationship with your child and engage in successful co-parenting.