First home or the sixth home. Buying or selling. Any transaction or decision to be taken involving home is an emotional rollercoaster.
At this juncture, if you are bombarded with heavy jargon and numerous paperwork, you would feel no good.
To refrain from all these, and embrace the significance of buying or selling your home, there is one solution. And it is to hire a real estate attorney. 
Having a real estate attorney is an invaluable investment. His/her presence assists during the entirety of the transaction. From negotiating to drafting legal documents. 
If you are planning to buy or sell a property in Knoxville Tn, hire a real estate attorney in Knoxville Tn. 
Why is it being stressed upon?
Because the real estate laws differ from region to region.
Hence, looking for local attorneys in Knoxville Tn, and hiring a quality one will be your best step forward.
I have a real estate agent. Why do I need an attorney?
One of the most common questions. To answer this, let us know what a real estate attorney does.
Real estate and property laws are among the most tiring and complex processes. The jargon, paperwork, and legal implications can overwhelm you.
So, a real estate attorney
Assists in buying or selling of property,

Draft legal documents,

Helps during general litigation,

Assists during deed transfers,

Helps in landlord or tenant issues,

Negotiates on your behalf,

Aids you in understanding your liabilities.
These are the general assistance provided by an attorney. Besides, they also provide many other services. 
Your real estate agent assists during the informal part of the transaction. When the formalities crawl in, attorneys are the way to go. Their understanding of the laws, the loopholes, and the potential threats make them your safest bet. 
Now, how to choose a real estate attorney in Knoxville Tn?
The best way is to talk to several attorneys. Attorneys in Knoxville TN usually offer a consultation. Use this opportunity to understand the diversity in your options.
Now, the factors to be kept in mind are:
A true real estate attorney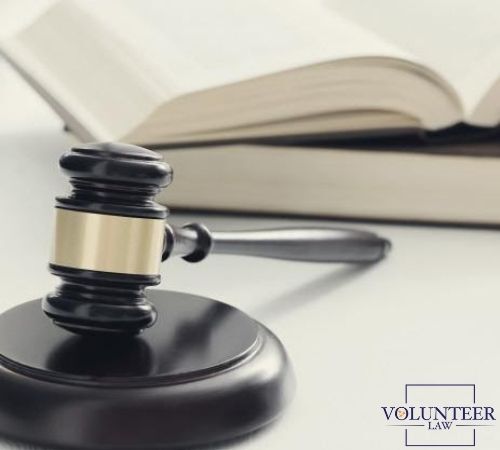 Seems weird? Well, yes. But, the basic mistake many people make is hiring any lawyer for their real estate dealings. 
Understand that not any lawyer can help you with property issues. 
So, your family lawyer is not an option.
The property and real estate laws are changing at pace. So, the need for a real estate attorney is growing. While looking for a lawyer, ask for a real estate expert, and invest in them.
A real estate attorney in Knoxville Tn must be a thoroughbred local. Why?
He/she must be licensed to practice law in the state of Tennessee. Also, the knowledge of local properties can bolster your stance. A quality attorney shall know the local property pricing and taxes in the city. 
Furthermore, zoning ordinances and price fluctuation in the neighborhood can be gauged only by a local attorney. 
This may also help in guiding you to derive the best benefits off of your investment.
Real estate is a deep domain. The intricacies of property law are not for commoners. Attorneys with relevant experience are the ones you must be looking for. 
To understand better, ask them for their past work. The dealings they have closed in the past year acts as an indicator.
Also, ask the attorneys for the experience in the specifics of your transaction. If he/she has worked in similar cases, it is easier for you.
The attorney's experience speaks volumes of his/her work. However, his/her reputation in society is an important factor to consider. Past references, reviews can assist here. 
Ask your real estate agent for references, but never blindly believe in them. Your research in the local community can help build your opinions. For this, you can consult your family and friends. 
Meanwhile, the internet is your friend. Look up the prospects' names and go through their reviews. Local reviews are trustworthy and often lead to the best solutions.
One step further. You can contact the Bar Association of the state. They will provide you with a list of licensed real estate attorneys. 
Real estate attorneys in Knoxville Tn have a diverse range of charges. The quality and experienced lawyers are expensive. Yes. But, not all lawyers that charge exorbitant costs ensure quality work. 
To find the most viable prospect, you must understand your ability to pay. This shortlists a few lawyers.  
Now, look them up on the internet, or do your basic research. This helps you in understanding if the prices are justifiable.
Nevertheless, do not compromise on this investment. Attorneys in Knoxville Tn often associate on a long-term basis. So, consider investing in an industry expert.
Apart from these parameters, there are few questions to ask the attorney.
These questions allow you to take a better call, than rush into hiring an attorney.
This question calls for an honest and realistic answer. Any over-optimistic promise is a potential red-flag.
Similarly, this is where the comfort level can be gauged. If the attorney is an expert, he/she will help you in knowing the intricate liabilities, in a simple manner. 
This answers the workflow of the attorney. And the documents required are mentioned. 
Are you also a title agent?
This is to know if he/she is a title agent themselves or have hired one. This reduces paperwork, significantly.
Can you provide professional references?
During the first consultation, this question is crucial. Any fidgeting or discomfort affects credibility, by a mile.
While you are understanding the steps to hire a real estate attorney, we ease the whole process out. Volunteer Law Firm acts as your go-to for all real estate-related services. 
Experienced and licensed attorneys are at your disposal. Contact us and let us reduce the burden of your emotional rollercoaster.