Many parents prefer revising their estate plans after their children become adults. When an estate plan is being revised, it's carefully designed for efficient transfer of the assets to the spouse (surviving) and then eventually to the adult children. 
Unfortunately, the inheritance process doesn't prevent a serious issue that no parents in the world wish for – fractured relationships between siblings or sibling animosity.
In this article, we are going to discuss two very important topics:
The causes of sibling animosity or family friction

3 easy steps to handle estate planning amid family friction

For Bonus: How to pick the right

attorneys in Knoxville TN

or the US
Without talking any single second of your time, let's jump straight to our first topic.
Causes of Family Friction
The list of factors that cause sibling animosity or family friction, during the process of inheritance, is very long. Some of the major causes include – "lack of communication among siblings'. It causes distrust in how things are taken care of and being handled. Another major cause includes the failure to agree:
If and how the properties should be maintained and sold

On who will pay for the full and final expenses
These are some of the issues that you will encounter during the inheritance process. Now when you have a good idea of a few problems, you will at least be prepared to face the plethora of issues that might come your way in the near future. 
Like many, you might also be looking for ways to prevent facing these problems. Right? We suggest you use the three-step process for estate planning, which we have shared below.
Read More: Why do you need to begin estate planning now?
Step #1 Work With a Reliable And Trustworthy Estate Attorney
Since it's about your real estate, choosing your local attorney won't be a good choice. You have to choose a specialized real-estate attorney who has worked in this industry for a good period of time. More specifically, go with the attorney who has handled lots of inheritance processes.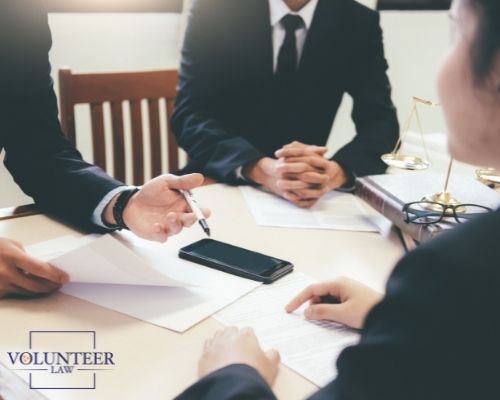 The easiest way to find a good real estate attorney Knoxville TN is by asking for referrals from your colleagues, friends, or acquaintances. Moreover, to get better referrals, take the help of people who are – public accountants, wealth managers, or financial advisors. These kinds of professionals, most of the time, have a history of working with retirees and will help you find the right estate attorney. 
In the end, we will be sharing a list of expert tips, you can follow to choose the right estate attorney. Till then, keep on reading the next steps and prepare yourself to avoid family friction. 
Step #2 Create an Overview of All The Finances
A well-created real estate plan can drastically reduce the issues associated with your overall estate planning. However, a well-prepared plan does nothing towards helping your beneficiaries find what and where you own. Creating a financial overview helps in simplifying the inheritance process for the executor. 
In addition, it will also create a strong foundation for you and the executor to openly communicate with the next beneficiaries in order to decrease the skepticism. Believe us, when things are done behind closed doors, skepticism is obvious to generate – which can be eliminated from a financial overview. So here are the things that must be included in your inventory: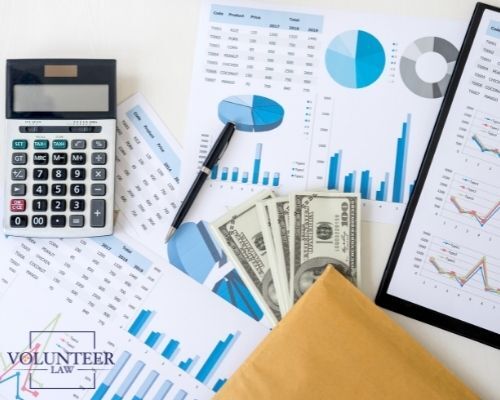 List of all the insurance policies, assets, and liabilities

Contact information of all the insurance, financial and legal professionals like your lawyers in Knoxville TN for example, with close relationships

Usernames and passwords of all the websites your beneficiaries might need access to in future

A legacy notice or letter that reflects how the non-financial items, that you don't have to share with your children, will be treated
Step #3 Schedule a Meeting With Your family
The last and final step is to schedule a family meeting. You have to call a family meeting, only once the financial overview and estate plan have been created. The family meeting must ensure the presence of all the children who are going to inherit the assets. 
Following are the list of some important areas, you should cover during this meeting:
The outlined basics of your real estate intentions

Make at least one trustworthy member of the family aware of the location where all the important documents are being stored

Share the details of your executor

Ensure all the siblings and family members know how important is transparency and communication in the inheritance process

Discuss all the non-financial items of your legacy, that you are imparting from your children and the reason behind the separation. 

Make everyone understand your intentions to keep things equal and fair. And how you wish that the inheritance process keeps the family together instead of tearing them into pieces.
So these were the three steps you can follow to make your inheritance process free from sibling animosity. Now comes the most important part, you might be waiting for so long. Let's share the best tips to follow when choosing a real estate planning attorney.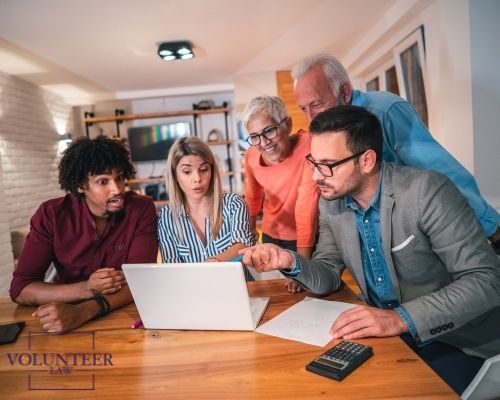 Tips to Choose an Ideal Real Estate Attorney 
Always prioritize experience, when choosing an estate attorney. An experienced attorney will have taken care of many cases, just like yours, in the past. This will assure you that they will handle your case more professionally and efficiently than an un-experienced attorney.

Don't forget about your budget, that's the first thing you should prepare before starting your lookout for an attorney. Creating a budget will help you spend your time effectively, scrolling down through those attorneys you can actually afford.

Make sure to check the customer reviews and testimonials of the attorney you have shortlisted. Reading through the experience of other customers with an estate planning lawyer gives you an idea of whether you should become their client or not.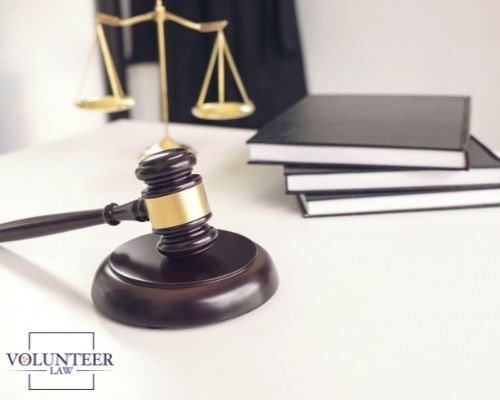 Get in Touch with Volunteer Law Firm To Pull Off the Best Legal Strategy
Hiring the right attorney (using the tips we shared), preparing a financial overview, and communicating are the three key steps you can follow to keep your family close forever. To get the best attorney support without breaking your bank balance and family relationships, get in touch with the Volunteer Law firm, experienced Attorneys in Knoxville, TN. We represent all your legal needs.